Bring in the Christmas Cheer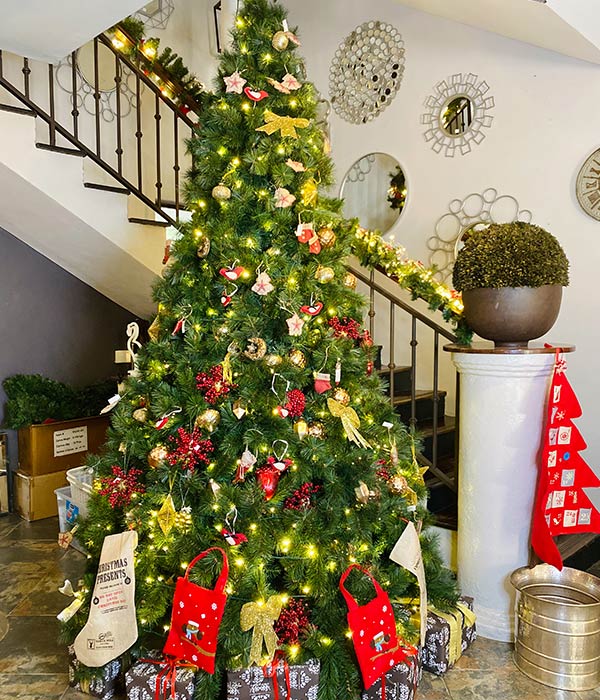 Bring in the Christmas Cheer
It's beginning to look a lot like Christmas! Once again, Palacina Interiors is the go-to place for your holiday season decor and unique gift ideas. Whether you want a classic, rustic, vintage or trendy look, we have plenty of options for you.
No home is complete without a Christmas tree. Palacina Interiors stocks realistic trees in different sizes and you can purchase them fully decorated with gorgeous adornments. Or give your much-loved tree some extra personality this year with new ornaments from our collection. We have all kinds of charming baubles, bells, vintage-inspired adornments and glittery trinkets.
Up the ante with a variety of stylish hanging decorations and pick up an oversized stocking for Santa to stuff with treats. There is no shortage of twinkling fairy lights (LED bulbs) to string around the tree, illuminate greenery or just set the general ambience of the home. Fairy lights in glass globes or strings of wrapped grapevine lights are perfect for twinkling up corners and empty spaces.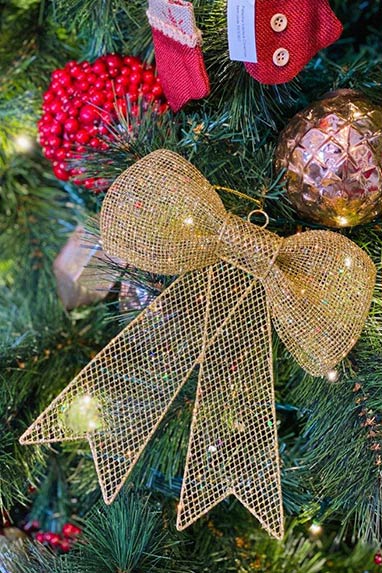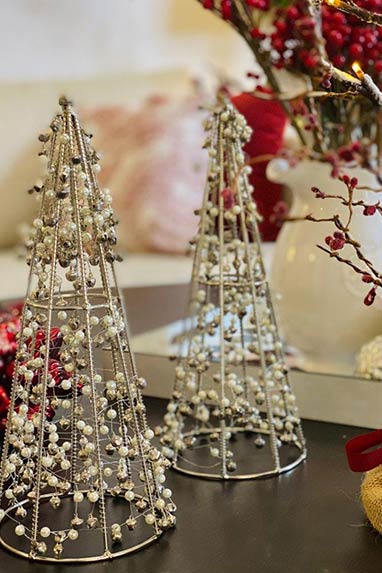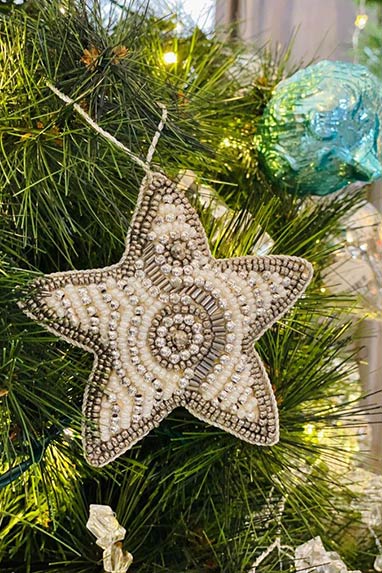 Browse through our range of handcrafted ornaments to brighten up any room - you're not likely to find anything similar in the market. Check out the options for white wonderland themes including wintery mini trees, frosted boughs, ivory stars and snowy bunches of twigs. Table-top trees are great for bringing the holiday feel into the home, a window or an office.
There will be parties for hosting and we've got you covered. Our dazzling selection of holiday-themed table dressings and centrepieces are sure to impress your dinner guests. Choose from an assortment of table linens, napkin holders, charger plates and elegant dinnerware. Take home an attractive beverage dispenser, ideal for serving punch and festive season drinks.
It's candles galore at Palacina Interiors. Take your pick from a variety of sizes, shapes and aromas like cinnamon or pine that imbue interiors with the essence of the season. Set them with candle holders of gold or silver, metallic lanterns or glass candle jars.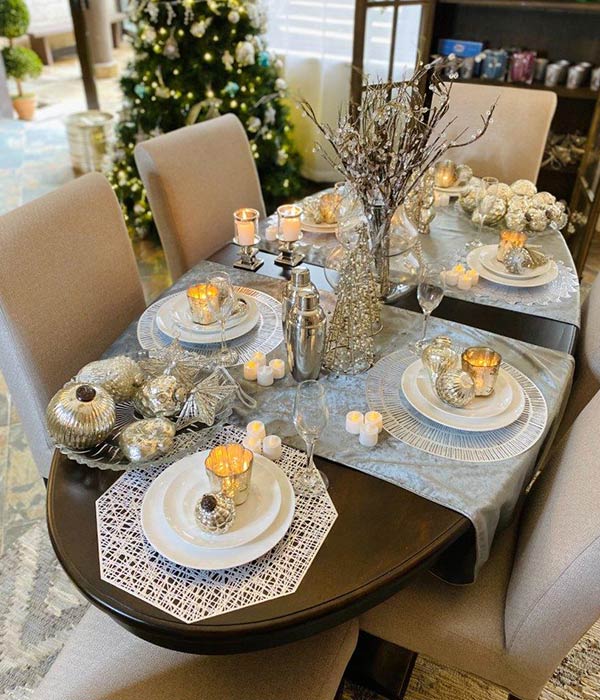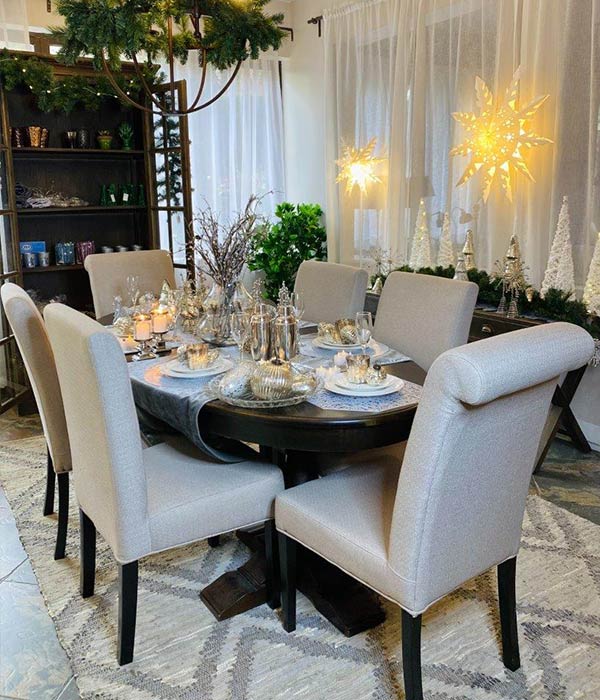 Deck your hallways and stairways with festive foliage and deep green garlands. Our assortment of faux floral and red berry stems tucked into a vase make a lovely arrangement that will last you all through the season. Console tables are an ideal spot to style up for the season with evergreens, collectibles, festive lanterns, figurines, glittery angels and antique accents. Potted poinsettias, wall wreaths and table wreaths bring a classic Christmas feel to any interior.
Countdown to Christmas with a quirky advent calendar. Display your treasured Christmas keepsakes in one of our wide glass bowls and or multipurpose trays. Our luxurious, textured throw blankets will add a holiday finish to your sofas and armchairs, and are great for keeping warm on chilly evenings. Swop up your usual pillows with decorative cushions or new cushion covers, choosing from our extensive range of high-quality fabrics. Tailoring services are available.
Unsure what to give the special ones in your life? We have an eclectic selection of attractive accessories, practical objects and decorative gifts for year-round enjoyment. Let us help you put together some exquisite items into a thoughtful gift hamper. And for a small fee, we can arrange next-day hamper delivery in Nairobi.
Come to the Grand Showroom and explore dozens of decorations or get inspiration for styling up your home for the festive season. Meantime, stay tuned to our Instagram handle and Facebook page for more festive season décor coming soon.
Any questions, contact us at:
inquiries@palacinainteriors.com:
0729 123 456