Critical to the completion of your design concept, lighting creates mood and harmony.
It can also change the spatial dimensions of a room and focus attention. In our Design
Centre, we offer a constantly changing lighting collection that ranges in style from palatial
to rustic. Styles include high-impact chandeliers, minimalistic lanterns, wall brackets and an
entire collection of shaded lamps – free-standing and intended for use on consoles or
sideboards. We also offer an inspiring range of lampshades as well as bespoke
lampshades in the fabric of your choice.
Enquire Now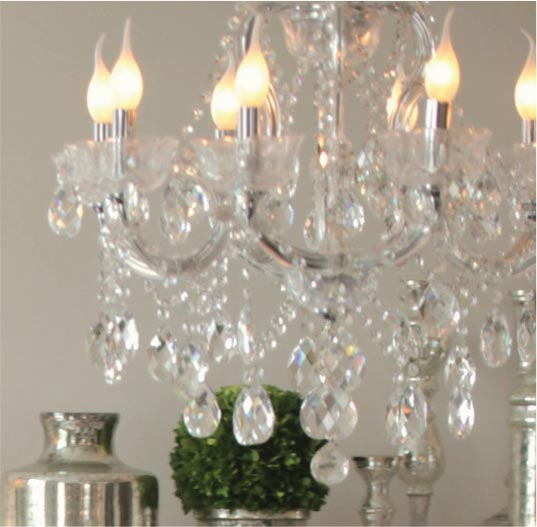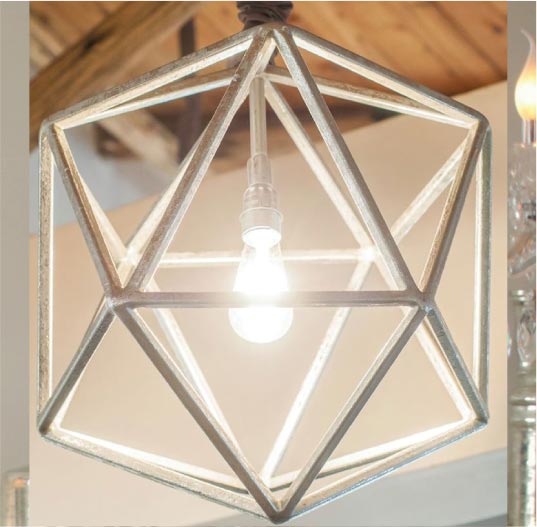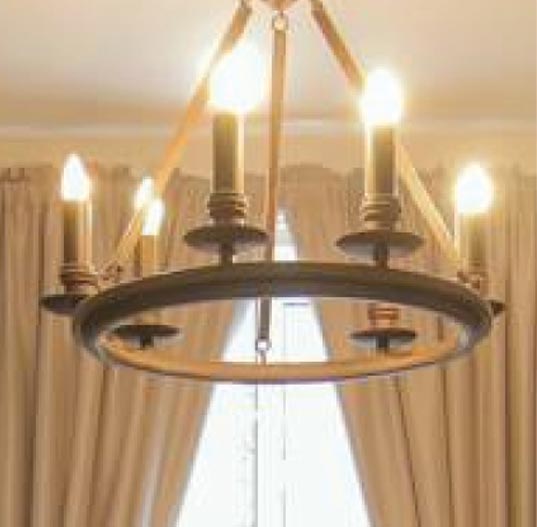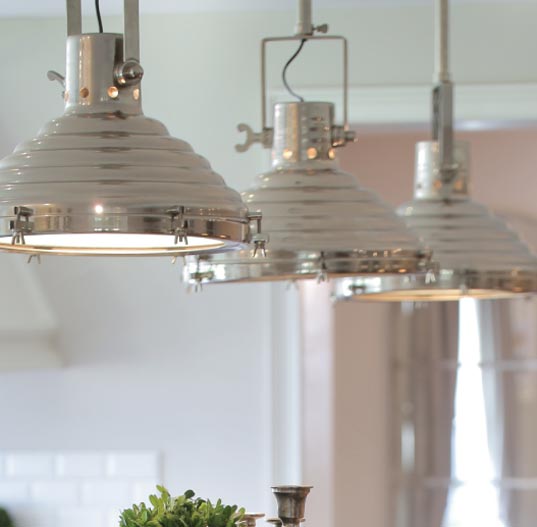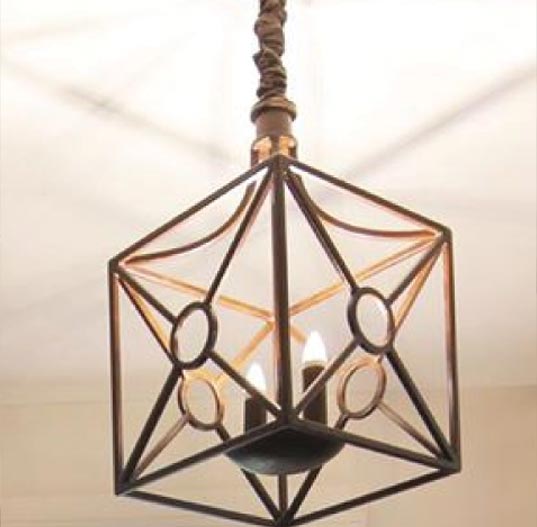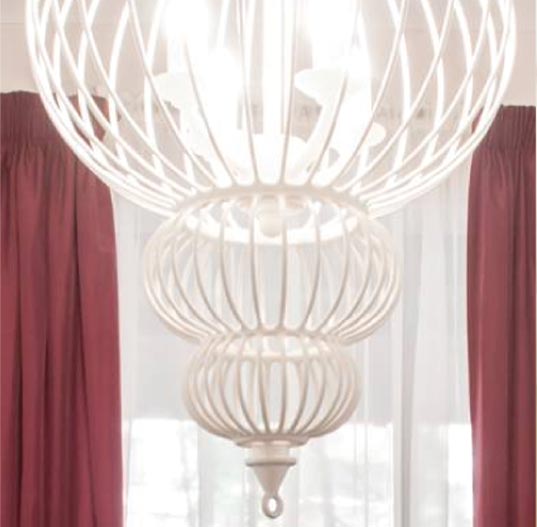 CANDLE HOLDERS AND CANDLES
Our collection of candle holders ranges from simple glass shades to the iconic brass candle lanterns,
which are make by local craftspeople and make up part of our signature Artisan Collection. We also
showcase a unique range of wax and LED (battery operated) candles.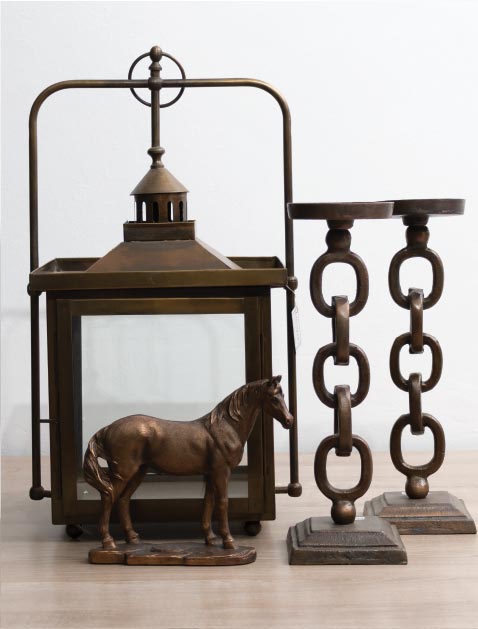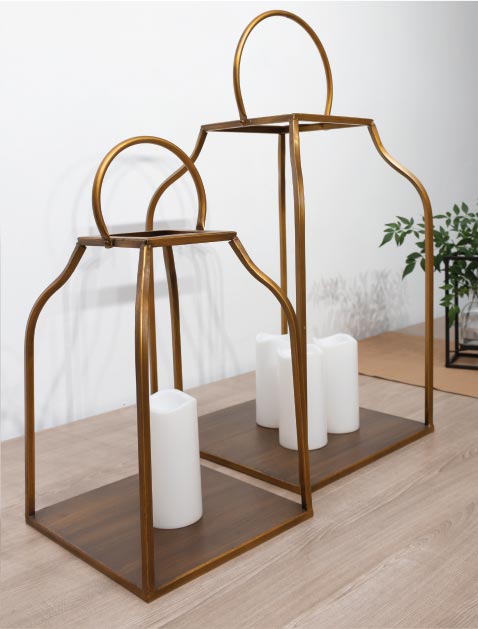 HOW TO ACHIEVE THE PERFECT LIGHTING MIX
Good lighting can create ambience and style. It can also create a feeling of harmony and welcome. For
optimum lighting – every room should have three kinds of lighting:
Ambient, which provides overall illumination and often comes from ceiling fixtures; task lighting, which is
often found over a kitchen island or a reading nook; and accent lighting, which is more decorative –
lighting a picture,lighting up a corner, throwing a gently glow over a particularly beautiful rug. It is also
important to ensure that you have enough light. For a living room, you should have at least 3 watts (42
lumens) per square foot. Changing the lighting can also alter the way a room looks, particularly the
dimensions, just as much changing the colour of the walls.
TO MAKE YOUR ROOM APPEAR LARGER
• Use uplighters to bounce light onto the ceiling and walls.
• Create panels of light at one end of the room so that your eye will be pulled along
towards it, making the space appear longer.
• Light all four corners of the room.
TO MAKE YOUR ROOM APPEAR TALLER
• Use vertical light beams.
• Hang pendant lights low.
TO MAKE YOUR ROOM APPEAR MORE WELCOMING
• Use several table lamps, singularly or in clusters, to create lots of little low pools
of light in a large, high room.
• Don't allow light onto the ceiling.