The Value of Interior Design
Furnishing a house to make it comfortable, practical and aesthetically pleasing is not as easy as it sounds. Whether you are renovating your entire home or just refreshing some rooms, an interior designer can offer valuable solutions for transforming your living spaces.
Interior design is about tailoring interiors to your lifestyle and needs, be it a family home, an apartment, holiday house, a home office, or other personal spaces. There is a peacefulness and improved quality of life in a home that works for you, one that evolves with your family over time. Interior design allows you to express your particular tastes and values. Planning brings floor-to-ceiling cohesiveness, enhances the overall comfort and makes your house more a welcoming, liveable place.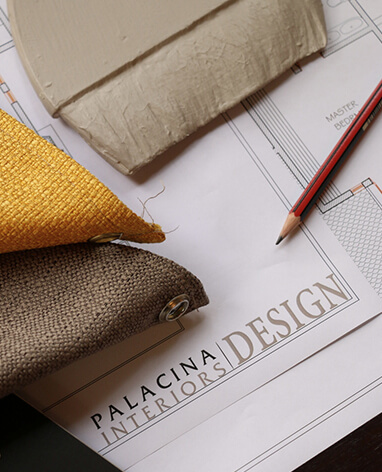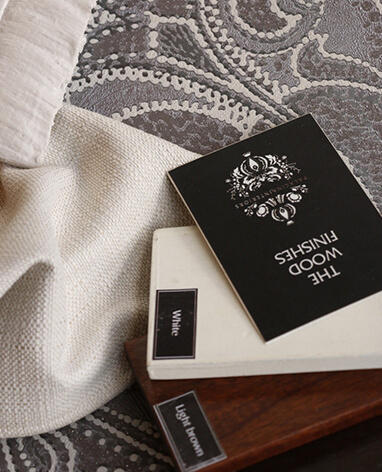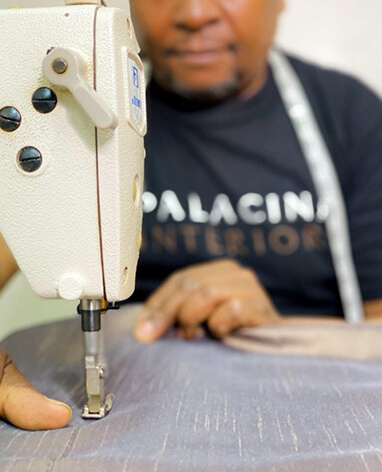 Custom-designing your interiors with the help of a professional may sound impractical. However, working with an interior designer from the start could save you time and money in the long run, and the discomfort of living in poorly thought-out spaces. Apart from the decorative features, an expert designer helps you to get the most out of your room, identifies ways of tackling tricky elements in a house and brings out the special qualities of your living environment.
Palacina Interiors' interior design services forge a unique style that reflects the beautiful surroundings in Kenya whilst remaining flexible to individual preferences. Our designs span from urban and elegant contemporary to African modern, upcountry chic and English boho. For families with children, Palacina can outfit your baby nursery, master bedrooms and rooms for kids of all ages. Above all, we are about creating stylish yet functional rooms that are adapted to you.
From a single room to a full house makeover, Palacina Interiors offers a complete portfolio of interior design solutions and works within your budget. Plus we have the added advantage of custom-designed, handcrafted furniture from our in-house workshop.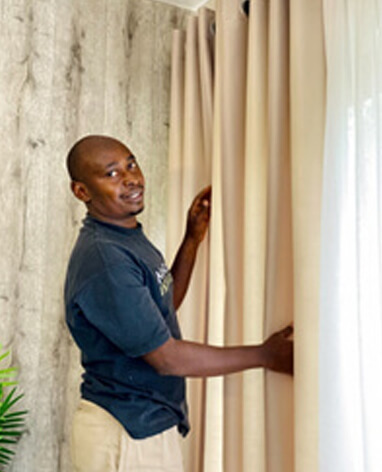 Interior design could simply be about upgrading a few aspects of your much-loved living space and our consultants are ready to give you some practical advice. Invigorate the look of your rooms with new window drapes. Palacina Interiors has a wide selection of one-of-a-kind curtains with a variety of fabrics to choose from. Brighten up your sitting areas and bedrooms with decorative pillows made from quality, timeless prints. Look out for our regular sales and special offers on interior accessories.
A fresh coat of paint can revitalise dull interiors and alter the mood of a room. Have a look at our broad choice of colours in the customized Palacina Paint Palette. Use wallpaper to create visual interest and uniqueness in your wall décor. Alternatively, combine both paint and paper in a room. Our consultants will walk you through the art of merging colours, paints, textures, prints, and shapes.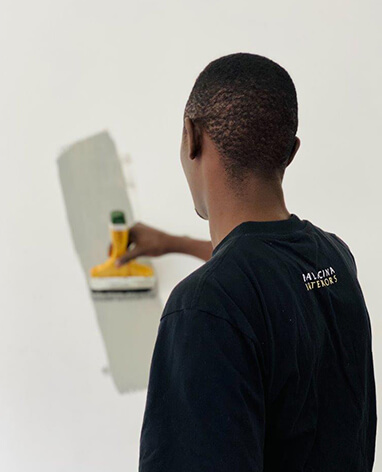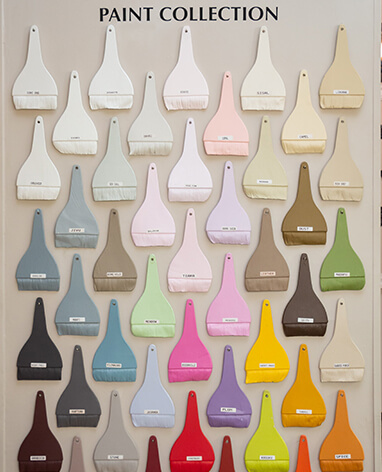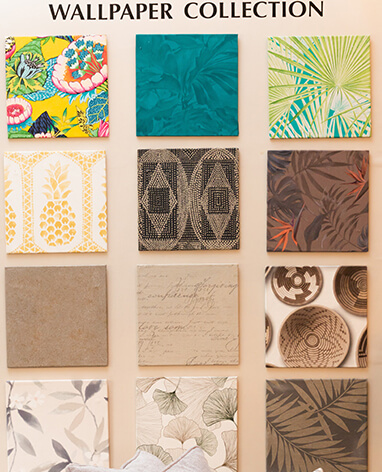 Included in our comprehensive package of interior design tools is a complementary on-site visit as well as a quotation, logistics handling, procurement, project management and installation services, all at an accessible price.
A visit to the grand showroom at Palacina Interiors will give you lots of inspiration and ideas for interior design. From our Artisan Collection you can choose from a range of locally designed and handmade pieces not found anywhere else. But if you have an interior design concept in mind, our consultants will work with you to bring your dream to life.
HOSPITALITY INTERIORS
Besides residential spaces, Palacina Interiors work with hotels and restaurants to design or refresh guestrooms, dining areas, living areas and outdoor seating spaces. Our hospitality design team has styled the interiors of boutique hotels, high-end safari camps and restaurants in East Africa, Europe and the USA. Palacina's hospitality projects have been recognised in top-notch publications including Vogue, Architectural Digest and Elle Décor.