Wall décor, wallpaper and fine canvas art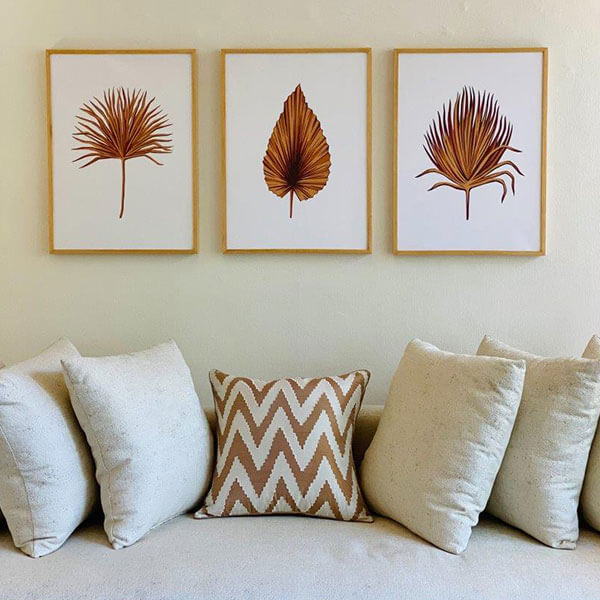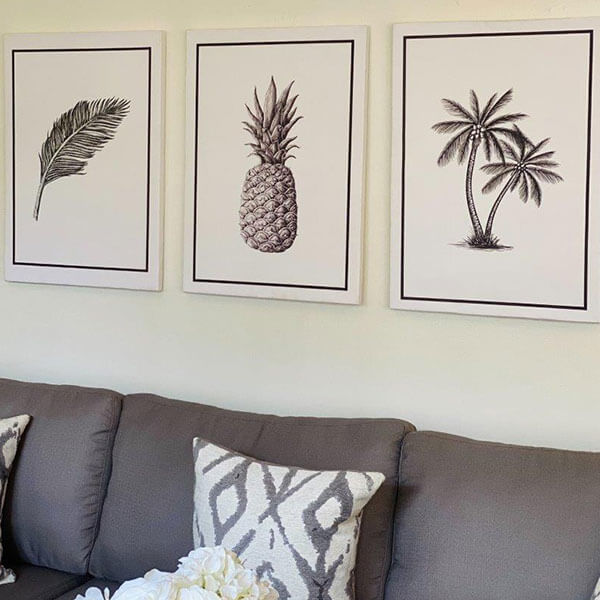 WALL HANGINGS
Empty walls can be the start of something new, an opportunity to express your taste and values. Transform your home with the extensive and ever-changing selection of wall hangings and decorative pieces at Palacina Interiors.
Photographs are not the only way to adorn your walls. From canvas art, traditional antiques and cultural pieces to contemporary décor, sculptures and wall art, an eclectic selection of room enhancing pieces awaits you at the Palacina Interiors.
Visit the Grand Showroom for some inspiration and to view the marvellous assortment of unique wall hangings. You will find vintage-style gilded wall pieces and stylised mirror frames in gold, silver and bronze colours. Hand-carved wood panels and handcrafted wall pieces in stunning detail create an antique look with a modern touch.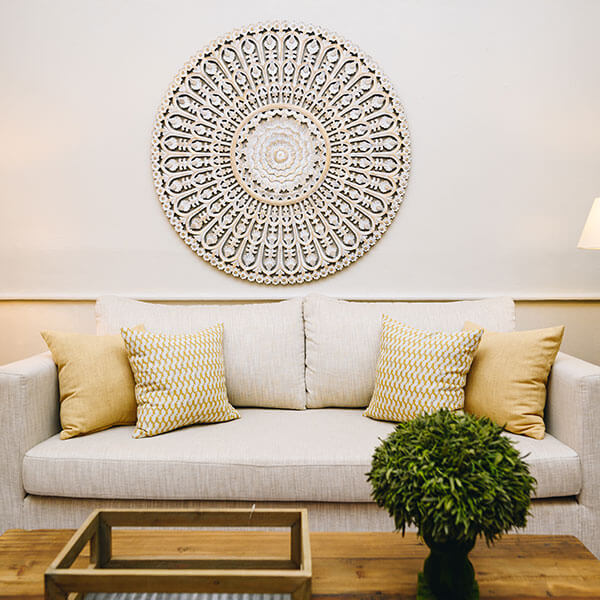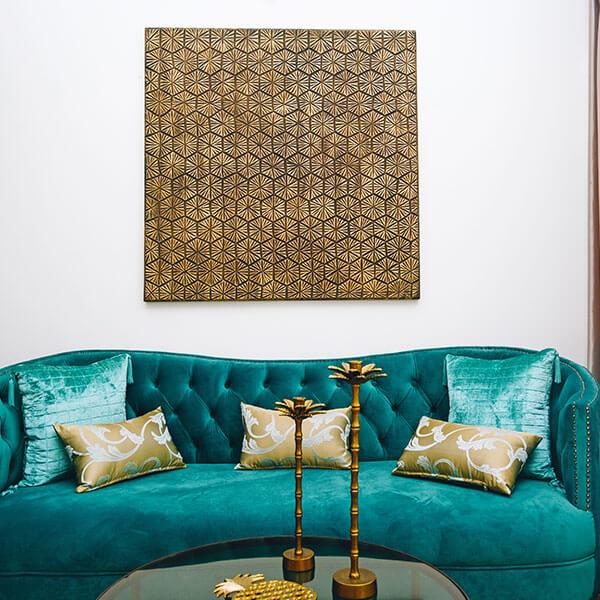 Assorted African winnowing baskets bring a cultural touch. We have unique wall sculptures and decorative clocks. Purchase some floating wall shelves and suddenly you have a new spot to display your heirloom items and pride-of-place pieces.
Wall art is a clever way to add colour and character to plain walls in homes or office spaces. Palacina Interiors has a variety of abstract paintings and vintage canvas prints in different subjects, mounted in high-quality frames and ready for hanging. Fill out your empty walls or add a final touch with pictures of nature scenes, florals and abstract images. Coming in pastel and minimalist colours our canvas art options fit well into any room.
Console tables are ideal areas for filling up empty wall spaces in the home or office. Check out our graceful flower vases, candle sticks, realistic bouquets and stems, table lamps and more.
With over 20 years of experience in sourcing bespoke pieces from around the world, working with small scale artisans and carefully chosen partner factories, you can be sure of a unique selection of wall décor at Palacina Interiors.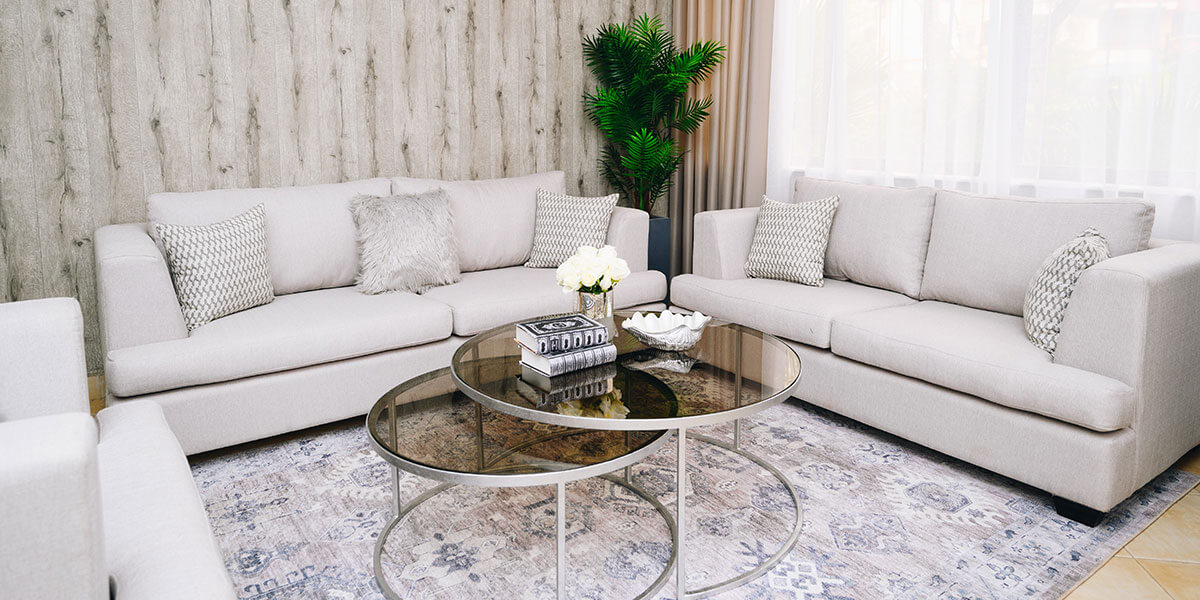 WALLPAPER
Step out of your comfort zone and transform the ambiance of your interiors with our amazing selection of wallpaper in different designs.
Wallpaper brings character and artistic appeal to a room, hides flaws and can be very cost-effective. Furthermore, it is generally easy to apply and remove, cleanable and liked for its long-lasting quality.
The Palacina Interior stocks wallpaper from Tapetenfabrik Gebr Rasch brand, experts in this field for over 150 years. Their produce is high-quality, durable and very attractive, ensuring you years of hassle-free enjoyment.
Our stylish-looking wallpaper choices feature the latest trends in this sector of home décor. The designs and colours run the gamut from classic elegance to contemporary chic, eclectic and nature inspired. Consider coordinating an accent wallpaper on one side of a room with complementing paint colours. We have several books of attractive colours, patterns and textures including African-inspired designs and wallpaper suitable for rooms of teenagers and young children.
The design team at the Grand Showroom will help you find the right wallpaper and give expert advice on suitable choices. Our interior designers can visit your property at no extra cost to understand your wall requirements, dimensions and surface conditions, as well as align our wallpaper options to the character of your home. Post-sales services include delivery and installation by our professional staff.
For more information on wall art, décor or wallpaper, contact us at: 0729 123 456 or inquiries@palacinainteriors.com