Window Dressings to Style Up Your Interiors
Make a statement in your interiors with our bespoke selection of curtains, drapes and sheers.
Curtains are an easy way to freshen up or change the mood of a room while still ensuring good levels of natural light and privacy. The right combination of curtains and drapes can elevate a home, soften a room's ambiance or fill up negative wall space. An accent colour will make a room stand out, whereas subtle or neutral shades balance the hues of the furnishings.
Curtains serve the practical purpose of insulating a room, controlling dust particles coming inside or reducing excessive outside light. Floor-length drapes elongate the feeling of a room and extending curtains beyond the window frames results in a more spacious feel.
Palacina Interiors has an extensive selection of curtain fabrics in gorgeous colours and prints, with a variety of textures and textiles. Our curtain collection ranges from prints and solid colours to taffeta, embroidered sheers and gauzy linens. The Interiors team will help you style your window dressings to deliver a contemporary, classic, dramatic, understated elegant or natural look, or simply to add some colourful tones to a bland space.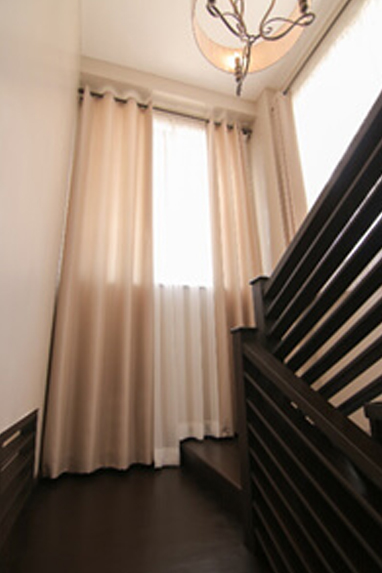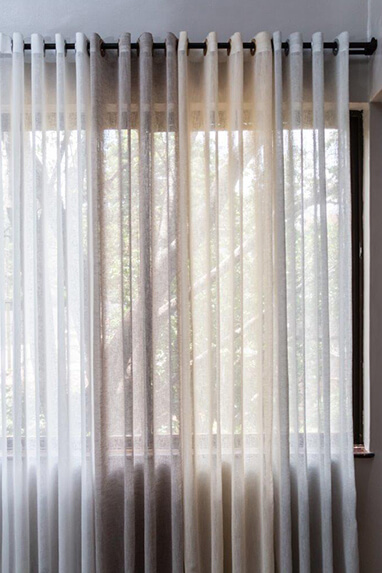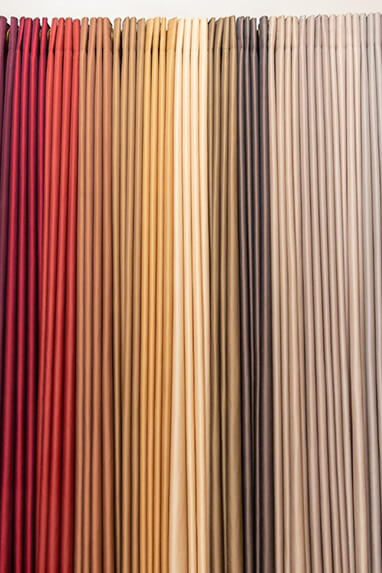 Our one-of-a-kind curtains are made from highly durable materials so you can enjoy your window dressings for many years with the right care. Small or poorly-lit spaces would benefit from our lovely selection of transparent curtains and sheers which still allow in a fresh breeze.
Round up your refurbished windows with our range of curtain tiebacks, curtain headings, tassels and pelmets that come in complementing colours and materials. Also available at Palacina Interiors are blackout curtains, ideal for a restful night atmosphere.
CURTAIN RODS
Enhance your curtain treatments with our bespoke range of curtain rods, rails and finials. Byzantine bronze or modern matte finishes deliver a crisp, clean look while keeping curtains securely hung. Choose from our range of decorative finials moulded into attractively shaped orbits, squares, lattices, African spears and other styles that add a focal point to a room's décor. The curtain rods are exclusively designed for Palacina Interiors and handmade by local artisans at our design centre.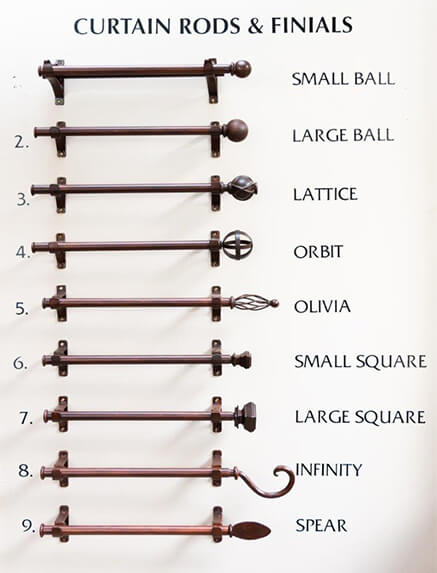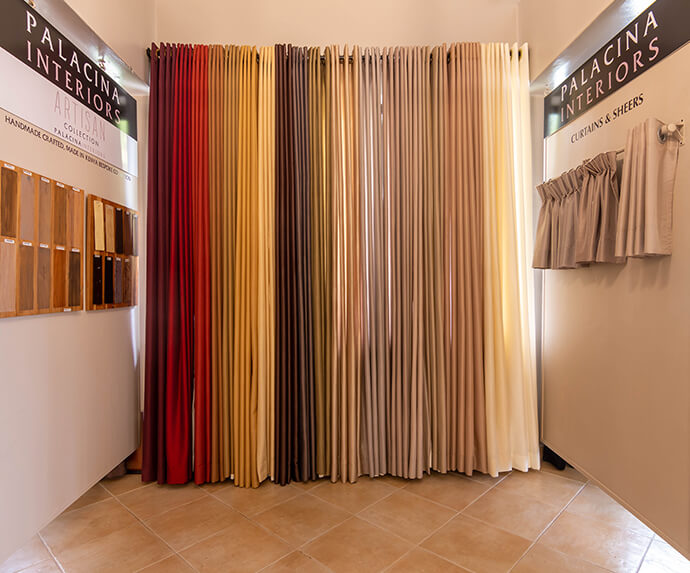 BLINDS
For home offices and workplaces, come and view our selection of blinds.
Our interior designers will make site visits to take accurate measurements for customised window treatments. They will help you select curtains to suit the different spaces in your home and complementing accessories. With many years of experience behind them, our designers have lots of ideas for how to complement curtains to furniture, choose styles that enhance the soft elements of a room and create luxurious or cosy interiors by altering window dressings. We will guide you on the appropriate curtain lengths, height, room proportions and other practicalities.
Visit the Grand Showroom to see the full range of beautiful, locally-designed and handmade curtains, fabrics and accessories. You can order curtain fabrics or purchase ready panels by the metre. Our team of in-house tailors will cut and sew your curtains, and our curtain service also includes professional hanging.
For more information about curtains, drapes, curtain rods and related services contact us at:
0729 123 456
inquiries@palacinainteriors.com